What does Ferris Bueller's Day Off have to do with a Tissue Box?
Tying together Ferris Bueller, Modernist Architecture, and Tissues.
Cultural innuendoes are golden, at least in terms of social relevance. They act as a currency for attention and serve as a coin that turns the wheels of engaging conversations.  Looking for that interesting tidbit of discussion at your next party?  Think about the following….
Born into the 80's we had our share of teenage movies.  A favorite cult classic film of ours, Ferris Bueller's Day Off "in 2014… was selected for preservation in the United States National Film Registry by the Library of Congress, being deemed "culturally, historically, or aesthetically significant." – Wikipedia.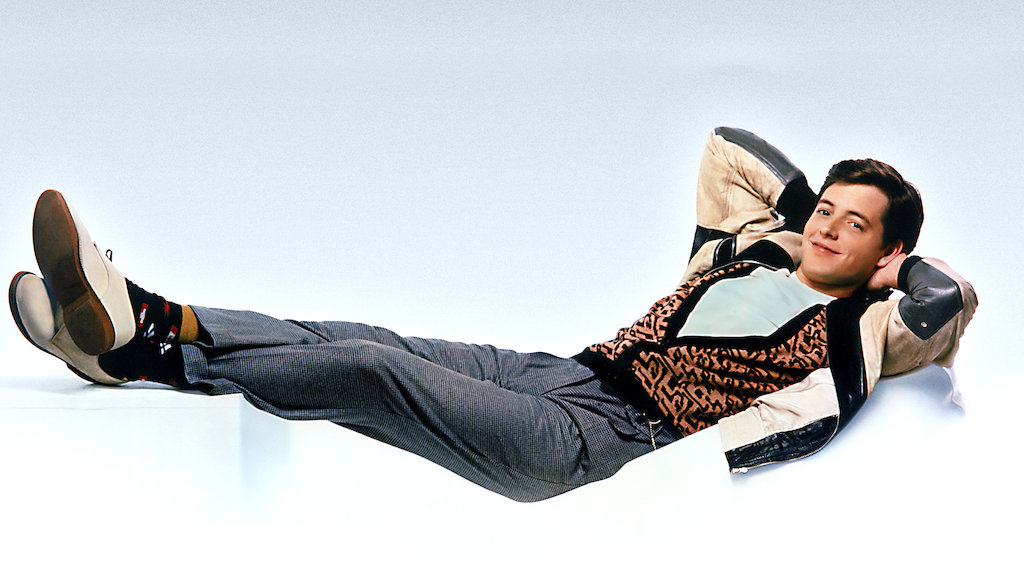 The protagonist of the story is Ferris Bueller, a smart, good looking and self-assured teenager (Actor Matthew Broderick, who happens to be happily married to Sex and the City lead actress Sarah Jessica Parker in real life).   His best friend Cameron is the opposite of cool and calm – which most of us can relate to.  Ferris's girlfriend is gorgeous and just as confident and smart as Ferris himself.  Throw in a sister that hates him, a school principal that wants to expel him, and you've got yourself a recipe for a good old teenage film.


Ultimately, this is a flick about reaching adulthood and understanding that sometimes you just have to stop, slow down, and do what you want, the way you want.  Growing old maybe unstoppable, but the way you grow up is what Ferris is taking into control of. 
"Life moves pretty fast.  If you don't stop and look around once in a while, you could miss it."
– Ferris Bueller.
Perhaps the most iconic scene in the film highlights the relationship between Ferris' best friend, Cameron, and his father.  Cameron's dad, though not prevalent in the movie, is the unseen antagonist.  His love for his Ferrari overshadows his appreciation of his own son.  As a result, he values his 1961 Ferrari 250 GT California, tastefully displayed in the garage of the iconic Ben Rose Glass House. 

Ferris and Cameron proceed to open the garage in the Glass House, revealing the Ferarri, taking it for a joy ride across the Sunny Southern California landscape. Joy turns to tragedy - when they destroy the Ferrari – crashing it through the floor to ceiling windows of the home into the forest.


So why are you taking me down memory lane you ask (and for those who never heard of this movie – same question - why?)
Our products are inspired by the design and cultures that surround us and bring us joy. In this instance, the modernist architectural designs of the Ben Rose house itself.  Designed by A. James Speyer in 1953, the Modernist architecture is a movement where designers used innovative technologies for construction, particularly the use of glass and steel.  Though common today, 70 years ago this was unseen and uncommon, at a time when the material norms of design in the 1950's were brick and wood. 
Like the Ben Rose House, the 'Farnsworth House' is another modernist era home built by Ludwig Mies van der Rohe between 1945 and 1951.  The home does not shy away from using transparency to reveal the beauty inside. These two homes provoked our senses and design ethos.

Thus, we decided to design our own products with transparent features,  utilizing a clear and orange acrylic material for tissue's own 'modern home'.

Why?  The products that live within the 'House of Tissue' are designed with the same care as the home itself.  We don't want to cover it up, we don't want to hide it.  We want to house our products in a way that it gives it the attention it deserves, like a rare Ferrari on display.  Our use of soft packs allows the weight of the box to contain the tissue down perfectly and helps keep the soft pack shape. 

Like the Glass House or the Ben Rose house, we built our House of Tissue to mirror this modern design and display ethos. 
As they say at the end of the Ferris Buellers Day Off - Danke Schoen (Thank you very much – in German).
Now you know.